Hartmann Belting Leather Deluxe Slimline Attache Briefcase with Fan File 5800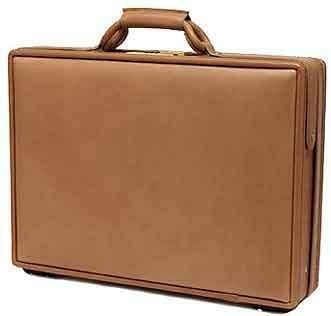 Hartmann Belting Leather Deluxe Slimline Attache Briefcase with Fan File 5800
Dimensions

 : 18"x 13"x 4" . Hartmann Belting Leather comes in Natural Belting Leather 470 series.

Tanned with natural oils gives this leather more tensile strength than any other tanning process.

No other leather offers this experience.
Comfortable padded leather handle. 3-dial combination lock with gold finish. Fully lined in coated canvas. Interior lid features organizational panel and double file compartments.