Travelpro Crew VersaPack Carry-On Rolling Tote - Patriot Blue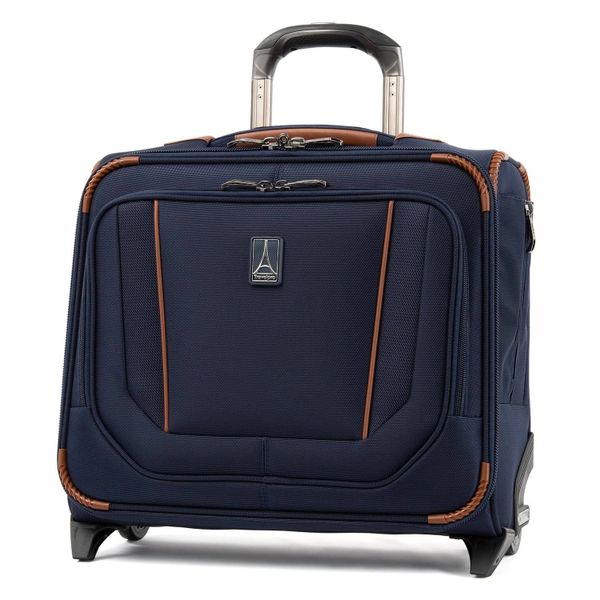 Travelpro Crew VersaPack Carry-On Rolling Tote - Patriot Blue
Dimensions
Overall Dimensions (includes wheels and carry handles):
H: 15.75 in. W: 16.5 in. D: 8.5 in.
Case Dimensions: H: 13.75 in. W: 16.0 in. D: 8.5 in.
Weight: 6.7 lbs.
Volume: 22.5 L
Sizer Bin Tested


This Carry-on bag has been sizer bin tested to accommodate overhead bin space on most major US airlines. Fully expanded Carry-On may not meet airline restrictions.


Key Features
Individual padded sleeves fit most 14" laptops and standard-size tablets.
Patented PowerScope aluminum extension handle minimizes wobble and has multiple stops to accommodate users of different heights.
High-performance ball bearing wheels ensure the smoothest roll and long-lasting durability.