Travelpro Maxlite 5 Maxlite Breakaway 21" / 25" Spinner Luggage Set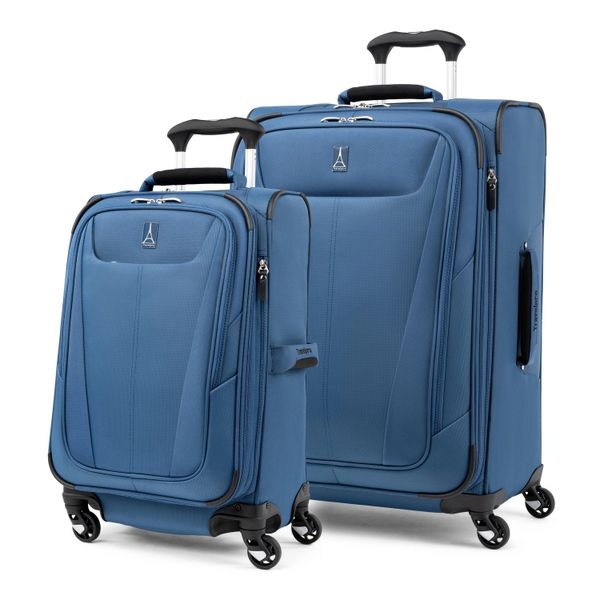 Travelpro Maxlite 5 Maxlite Breakaway 21" / 25" Spinner Luggage Set
Dimension
Overall Dimensions (includes wheels and carry handles):
21" Spinner: H: 23 in. W: 14.5 in. D: 9 in.  
25" Spinner: H: 27 in. W: 18.5 in. D: 11.75 in.
Case Dimensions: 
21" Spinner: H: 21 in. W: 14 in. D: 9 in.  
25" Spinner: H: 25 in. W: 18 in. D: 11 in.
Weight:
21" Spinner: 5.4 lbs 
25" Spinner: 7.3 lbs
Volume:
21" Spinner: 46 L
25" Spinner: 91 L
Sizer Bin Tested (Carry-on)
This Carry-on bag has been sizer bin tested to accommodate overhead bin space on most major US airlines. Fully expanded Carry-On may not meet airline restrictions.


Key Features
Extremely light, yet incredibly strong. Designed to let you focus on the weight of your contents, not the weight of the bag.
Patented Contour Grip is designed with rubberized touch points for a comfortable handhold and easier maneuvering.
Lightweight yet sturdy PowerScope Lite handle locks in two positions (38" and 42.5") to accommodate users of different heights.