Victorinox Luggage Connex Large Hardside Case - Black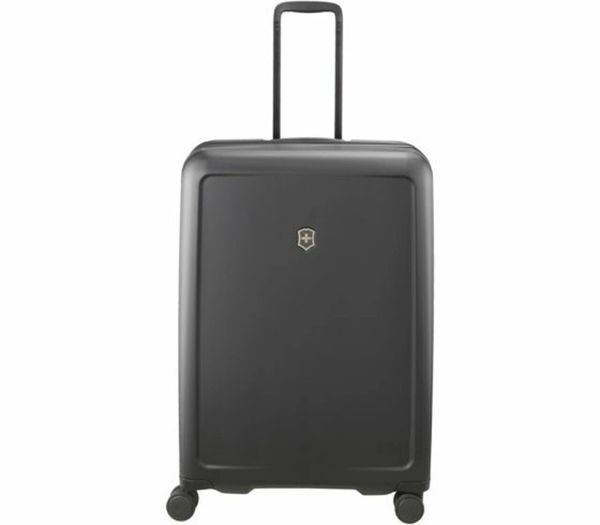 Victorinox Luggage Connex Large Hardside Case - Black
Size 12.2 x 20.5 x 29.5 in
Capacity 107 l
Weight 10.4 lb
Wheels 8 wheels (4 double wheels) 
Outer material polycarbonate

Spacious main packing compartment that expands up to 4 cm for additional capacity

With an integrated multi-tool inspired by the Swiss Army Knife that includes SIM card replacement tool, ID tag and pen

The unique, innovative design offers optimized space and a clean, clear finish

8-Wheel Expandable Travel Case

The Medium Hardside case makes rushing for a flight a whole lot easier. You'll see this case before you hear it: super-quiet wheels and silent Lisof tires mean you can travel effortlessly over any surface. The expandable packing compartment makes optimal use of space, and the lightweight yet state-of-the-art components will keep your precious things safe. Travel better; travel connected.